The COVID-19 pandemic has taken a big toll on the world we live in. It affected jobs, business activities and lives.
Nation-wide lockdowns have come into place to curb the spread of the coronavirus. Consequently, it ignited a rising trend: live stream. The growth of live stream is not new, but it has accelerated in recent months out of necessity and discovery by millions as a creative alternative.
Here's how different industries have maximised the potential of live streaming amid COVID-19.
Education
Live streaming has always been used in educational institutes to complement in-person lectures, workshops and seminars, but it has quickly evolved to become a necessity as remote learning takes centre stage in the fight against the coronavirus.
Teachers have resorted to conducting live streaming lessons to mimic the close interaction and guidance they could give in the normal classrooms. Zoom and Skype are usually the platforms of choice for most schools.
Live Education Using Online Conference Platforms
Live conference platforms are useful in conducting classes because of its nature of being able to voice and video call with a large group of people at once. The teachers can share their screens, and also still see their students if the students enabled their camera functions. With a live chat feature, students can raise their questions and have it be seen by classmates and their teachers.
However, utilising video conferencing platforms for teaching might not be sufficient. Educators have a number of specific needs that differ from other industries.
Live Education Using Customised Live Streaming Platforms
A more comprehensive solution for schools and universities is creating live teaching platforms on their websites with the help of professional video hosting platforms with both live streaming and VOD capabilities. This allows them to live stream classes and upload lessons, for easy access by students whenever they need it.
Live education platforms offered by live stream solution providers like BeLive Technology are harnessed with tools and features specifically made for teaching and learning. For example, teachers can easily save and publish videos for students to refer to whenever needed. Attendance authentication is readily available, making it easier for teachers to track student attendance.
Teachers can also use the dashboard system to track student progress or create engaging live quiz sessions to summarise and make live lessons fun.
Most importantly, safety features such as verification procedures can be easily triggered by teachers to reinforce privacy and exclusivity of live lessons, creating a safe digital environment for teachers and students. 
Real Estate
Real estate agents typically rely on in-person visits to help their clients buy homes. However, as people practice social distancing to help stop the spread of COVID-19, most open houses are on hold and in-person home showings are limited.
To make up for that, realtors are bringing the houses to their clients' screens through live stream during this coronavirus crisis.
Virtual tours can be conducted in a variety of different ways, depending on time, technology, and budget.
A primitive option would be for sellers or real estate agents to use their smartphone camera to record a video as they walk through the home, showing off each room
Live Stream House Tours
A more interactive option is to live stream a one-on-one showing with the buyers. This will give them more control over where you are pointing the camera ("Could you take a peek inside the toilet/outside that window?").
Live streaming a home viewing might seem like a contingency plan in lieu of the coronavirus situation, but it does bring added benefits. According to research, real estate listings that include a video receive 403% more inquiries than those without.
Buyers often enjoy seeing the "raw footage" that a virtual open house or showing can offer, as opposed to a professionally produced video, according to the Hornburg Real Estate Group in Dallas.
Buyers can also ask questions, which may help them to feel more secure that they can be fully informed about the property—or perhaps even allow them to make an offer on the spot.
Events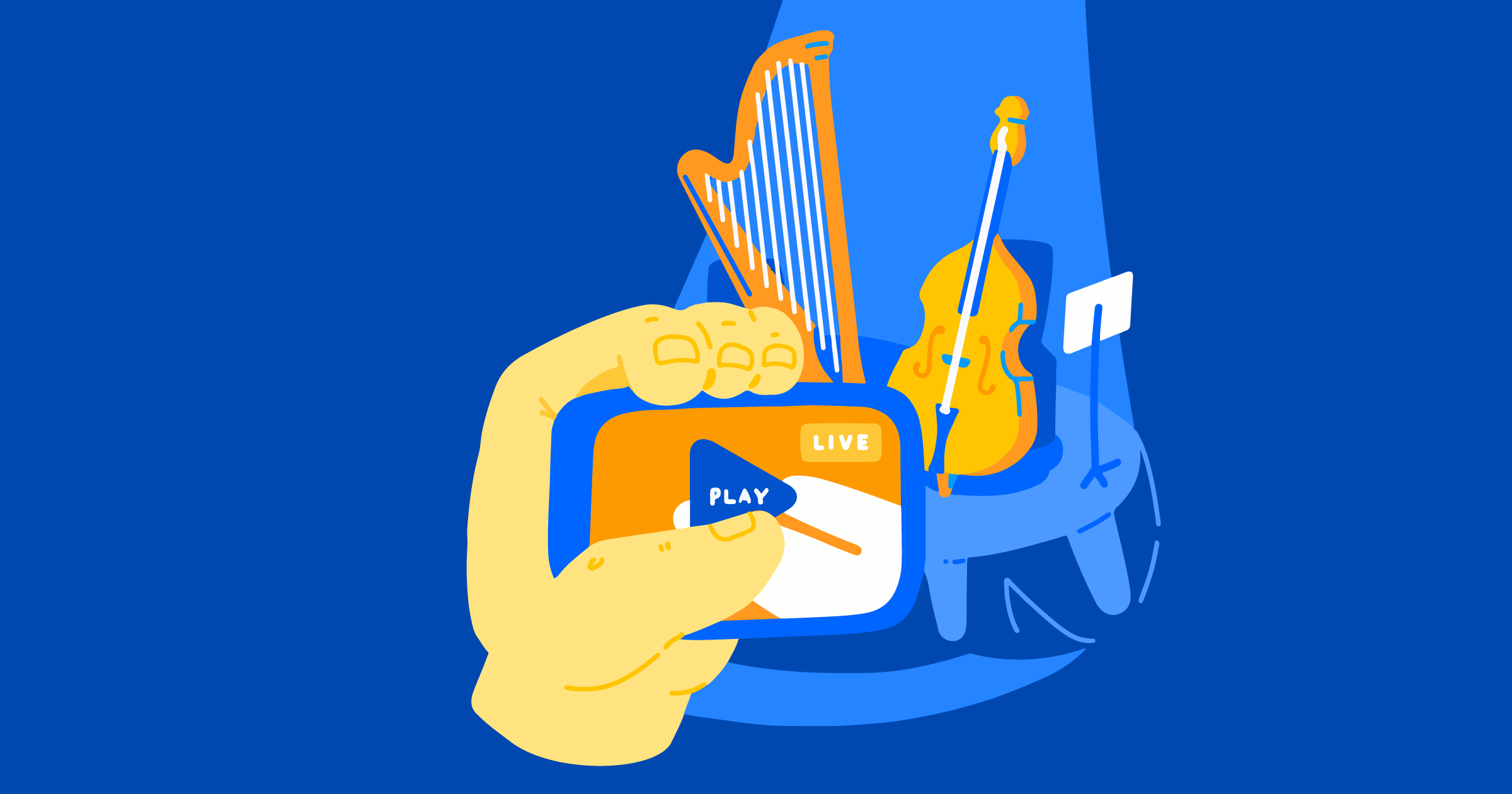 As more events are being cancelled due to the coronavirus crisis, musicians take on live stream to connect with fans. Artists like John Legend and Yungblud have streamed live shows worldwide, while new live streams are being announced daily.
Korean pop group BTS hosted a two-day free online event owing to global shutdowns. As authorities worldwide banned public events to "flatten the curve", the group had to cancel all its tours and concerts.
Live Stream Concerts
The home concert garnered over 2 million viewers within an hour of streaming. '#BANGBANGCON', the dubbed name of the live event, was the top trending hashtag on Twitter.
The live event might be free, but it could certainly pay off for the pop group in the future. Research has shown that 67% of viewers are more likely to buy a ticket to the concert or event after seeing a live stream of it.
Most celebrities took their live performances to mainstream platforms such as Instagram, Facebook and Twitter. These performances are mainly used to reconnect with their fans or to make up for cancelled shows and events.
Live Stream Monetisation
Mainstream platforms are great at reaching mass audiences, but usually lack monetisation tools for the content that is produced.
Creating your own live streaming platform with solution providers like BeLive Technology allows you more opportunities for monetisation. Modals like subscription fees, pay-per-view and advertisements can be implemented when you have your own live streaming platform.
Places of Worship
For years, churches have strengthened their digital footprints by accepting offerings online, posting sermons on social media and hosting group meetings via video chat. In wake of the coronavirus, clergy leaders are ramping up services that are usually an extension of a typical Sunday.
Traditional gatherings are going online. For instance, Old South Church in Boston is conducting virtual services on live stream amidst the coronavirus, as are synagogues, mosques and other places of worship across the country.
Being online also cuts down on operating costs like heating and electricity. Pastors can use data to track which topics resonate with their parishioners based on engagement, views and shares.
The coronavirus is also shifting operations at megachurches with several locations and thousands of members.
Expansion of Reach 
Churchome, the brainchild of celebrity pastors Judah and Chelsea Smith, shutdown its arm in Seattle amid the city's coronavirus crisis. Public health officials have recommended that people in the Seattle area remain home when possible.
Shortly after, Churchome saw its online attendance double. At the center of the megachurch is an app that lets congregants post, share and attend digital events.
The platforms that places of worship like churches use for their services are widely varied. Some already have their own in-house platform, while others make use of readily available social media platforms.
Mainstream vs In-house Platforms
Similar to live streaming for events, mainstream platforms are handy when you want to reach out to a wider audience. Instagram and YouTube also allows saving of the live stream and publishing it for anyone to view it anytime.
On the other hand, having an in-house platform allows the church to have better control over their content. They can even have an in-stream button allowing live donations or tithe contributions without leaving the live stream.
Health and Fitness
Closures of fitness studios has left limited options for people depending on classes to maintain their physical and mental health.
As an alternative, gyms are turning to online for members to participate in. Live streaming fitness solutions represent new opportunities for otherwise closed business operations.
Conducting classes on live stream allow gyms to reach consumers not only during the coronavirus crisis but even after normal operations resume.
Benefits of Live Fitness Classes
In fact, live streaming fitness classes will provide several benefits to consumers such as:
Maintain close guidance.

Doing your workout from home does not mean you have to compromise the guidance you normally get from face-to-face classes. You can turn on your webcam for your instructors to give pointers and have a more effective workout session.

More affordable workouts.

Online fitness programs have less overhead than their in-person, brick and mortar programs and can offer lower prices to customers. Some online fitness classes are even free for users.

Limitless training experiences.

Live stream fitness classes have the flexibility of allowing participants to try out trainers from opposite ends of the world with ease.
Wrapping Up
Live stream may provide the answer for affected businesses looking to continue operations in the uncertain times the coronavirus has brought about. As hundreds of thousands of people are now working from home, it is no surprise that live streaming is seeing a significant increase, as business owners, too, adapt their strategy.
Webinars, conferencing, interviews, forums and Q & A can also still go ahead thanks to live streaming, with cloud computing making it easy to share and access files, too.
In the cases that readily available public outlets like Facebook Live and Youtube Live, or softwares like Zoom and Skype are not sufficient, customised solutions are also on the market.
Is your business looking for a flexible live streaming solution with a quick turnaround? BeLive Technology covers a wide variety of solutions for any industry. Contact BeLive Technology now.